Home
|
operations
|
Scotland Onshore
Parkmead has made several material growth steps in building a renewable energy portfolio that is revenue and cash flow enhancing for the Group. This is in addition to the portfolio containing a number renewable energy projects in planning and consent phase.
Kempstone Hill
Kempstone Hill is a wind farm located in North East Scotland and comprises of three V39 Vestas 500kW turbines with a combined installed capacity of 1.5MW. The asset commenced production in 2016 and benefits from an inflation linked Feed-in Tariff (FiT) accreditation through to 2036. Availability at the wind farm is extremely high, averaging 99.7% across the three turbines in 2022. Kempstone Hill perfectly complements the Group's organic hybrid renewable energy project at nearby Pitreadie.
Pitreadie
Parkmead owns and operates two large areas of land in Aberdeenshire, Scotland, which have significant and varied renewable energy potential. These assets were acquired in September 2019 through the acquisition of Pitreadie, providing Parkmead with its first renewable energy opportunities.
Studies are being conducted across these sites for the potential development of a large wind farm.
One of the large areas of land acquired spans 1,238 acres and is located some 15 miles west of Aberdeen. Excellent average wind speeds exist on the site of between 7-10 m/s. This site lies adjacent to the Mid Hill Wind Farm (pictured) which contains 33 Siemens wind turbines with a generating capacity of around 75MW. Woodland planting has already been undertaken on part of this large site, which has the potential for a commercial biomass supply operation. Parkmead will be conducting a detailed analysis for optimising the land use of the various sites within the Pitreadie portfolio throughout 2020.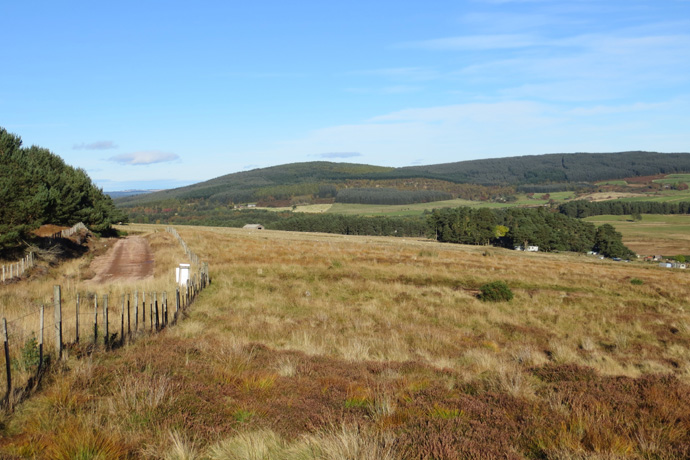 View of Pitreadie Site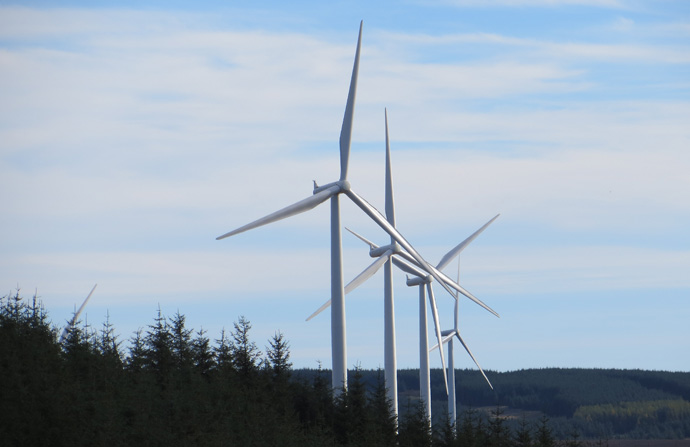 Adjacent Mid Hill Wind Farm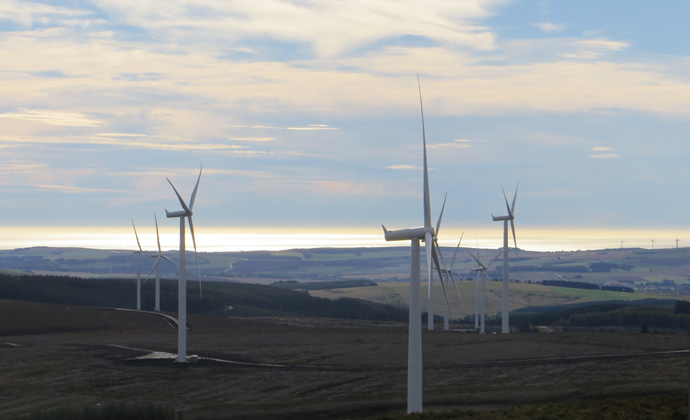 Adjacent Mid Hill Wind Farm